Deep colour, dense designs, bold fragrance … we would not be wrong to address Mehendi as statement jewellery in itself. Here is some inspiration for you to get started!  
But before that ..
Quick things to remember if you're keen to apply it yourself:
When you are starting, squeeze out some of the henna on a piece of tissue because the liquid tends to be black and very thick in the beginning. Keep squeezing the cone till the henna becomes soft and lighter in colour.
As you continue to apply, the tip will get messy. Keep cleaning it with tissue paper; the cleaner the tip, the neater will be your work.
When you apply Mehendi on others, ensure you never start from their fingers as they will be near to you. Always start from the place farthest to your hand and come nearer. Otherwise you can expect a messy affair!
To practise, place a transparent plastic sheet on the henna drawing you want to replicate and start tracing. Your hands will shake at the beginning and the lines will be wavy but the only way to stabilise your hands is to practise as much as you can.
Indian Non-Bridal
Traditional Indian Mehendi designs are characterised by filled palms, leaving less to no spaces in between. Paiselys, peacocks, betal leaves, lotus, mesh and items of traditional significance are a common sight in Indian henna patterns.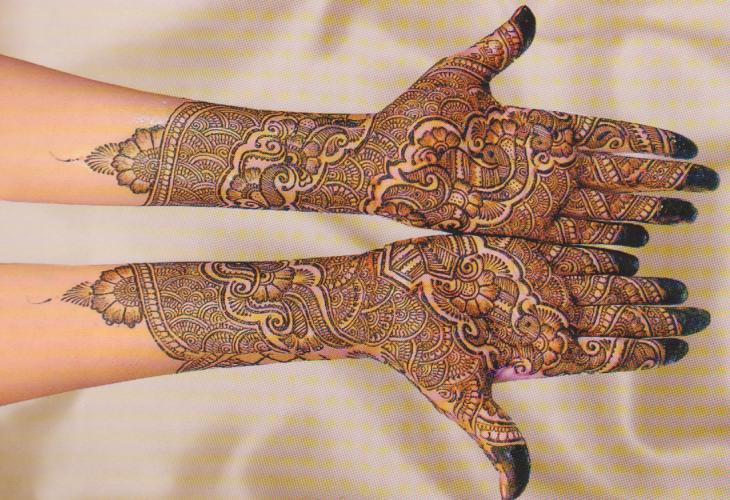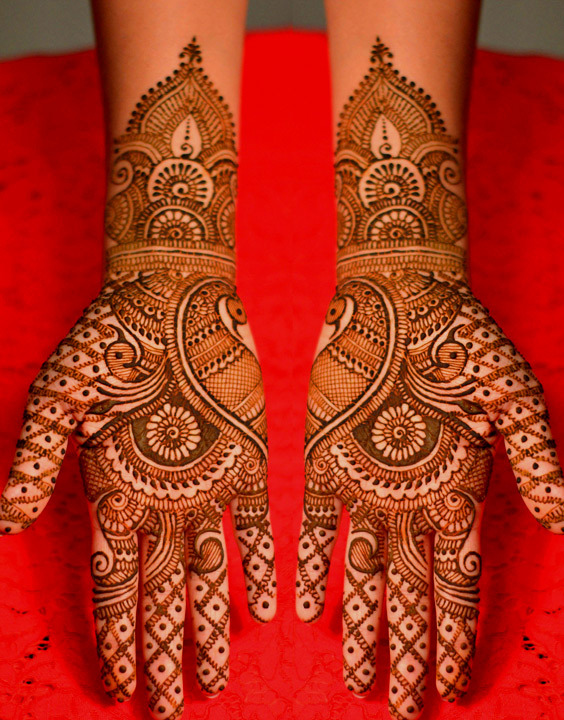 Indian Bridal
Markedly intricate designs identified by dholkis, palkis, elephants, bride and groom artwork, kalash, the works. Expect very full and dense patterns, starting right from the elbows.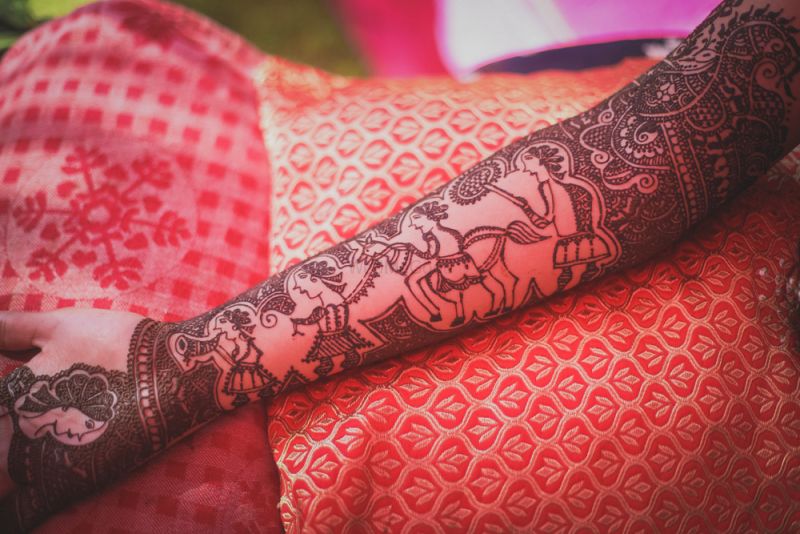 Arabic
Compared to Indian designs, Arabic patterns are much simpler and minimal. But the artwork is bold. Arabic Mehendi is centered along a vine that runs diagonally across the hand, from your index finger to the other end of your wrist (or beyond). Marked by bold and decorative outlines and empty spaces instead of filled patterns. The white spaces help bring emphasis on the design.
Moroccon
Identified by geometric patterns, tribal patterns and symbols and prominent dots, Moroccon Mehendi is quirky and inventive.
Lace Glove
Needless to say, these charming patterns give the illusion of wearing a lace glove. The primary source of inspiration is the delicateness of lace. Thin lines, shading and lots of mesh artwork lend this design its romantic element.
Latest posts by Garima Ghosh (see all)